The Party Pros
Let's make your next event unforgettable. We'll handle the details—all you have to do is come and let the good times roll! Tell us what you're looking for, and one of our event specialists will personally reach out with exciting details on how we will make this your best event ever!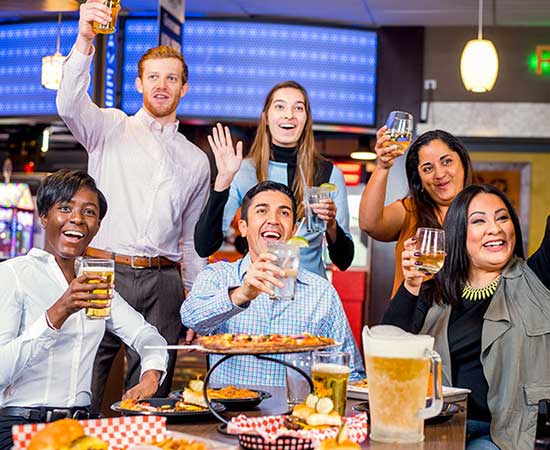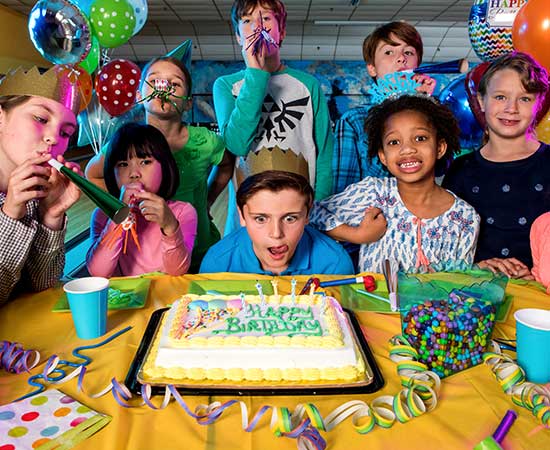 Birthday Bash
Wishing for something fun to do? At Strikers, you can have your cake and eat it too. We've hosted tons of birthday parties, so let us do all the work while you enjoy the celebration.
Private table(s) set up with bowling-themed plates, napkins, cups, forks, tablecloth, placemats, helium balloons, and invitations, if desired.
Up to 1 ½ hours of bowling – includes shoes and bowling balls
Up to additional ½ hour (30 minutes) for cake, etc.
One souvenir birthday bowling pin
One large slice of pizza per child w/ unlimited soda
$2.00 arcade card per child ($3.00 arcade card for birthday child)
Free bowling coupon for all children
Monday - Fridays
12 pm - 6 pm
Saturdays
12:30 pm or 3:30 pm
Sundays
12:00 pm or 3:00 pm
Popular Parties
We'll make any event you want to celebrate memorable and stress-free! Choose from one of our packages or let us customize one specifically for you and your budget. Complete with a revamped catering menu chock-full of new specialties, traditional guest favorites, and unique add-on items.
(did someone say "Taco Bar"?)
Company Parties
Meetings or seminars
Charity Events
Church Events and Fundraisers
Team Building Workshops
Adult & Kid Birthday Parties
Fundraisers
Adult & Kid Birthday Parties
Bar/Bat Mitzvahs
Class Reunions
Graduation Parties
Sports Team Celebrations
Anniversary Parties
Bridal Showers
Bachelor Parties
Wedding Receptions
Bar Packages Available
And the List Goes On...