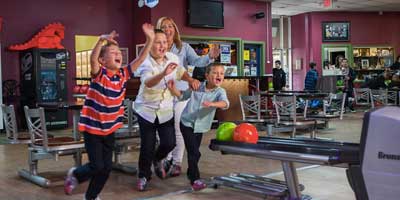 9AM - 6PM
DAYTIME RATE
$20 per lane/per hour
$4 per pair of shoes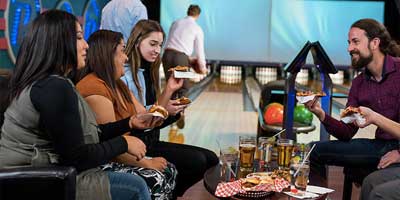 6pm - 10pm
EVENING RATE
$25 per lane/per hour
$4 per pair of shoes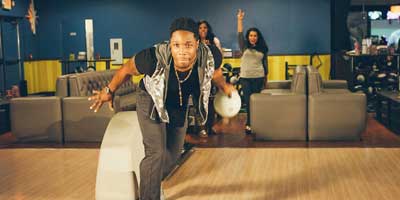 10pm - 1am
ALL YOU CAN BOWL
$6 per person
Includes shoes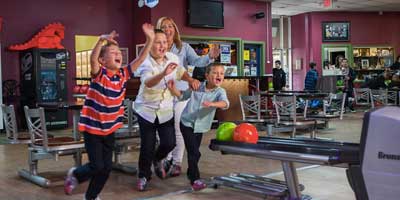 9am - 6pm
DAYTIME RATE
$20 per lane/per hour
$4 per pair of shoes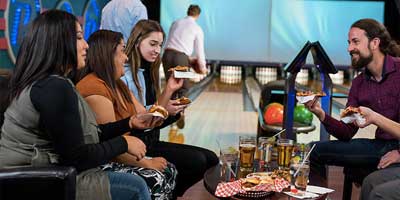 6pm - 10pm
EVENING RATE
$25 per lane/per hour
$4 per pair of shoes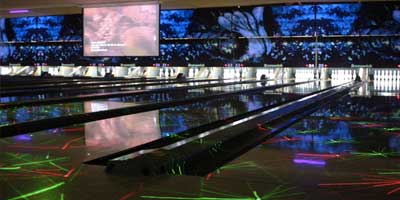 10pm - 1am
ROCKIN' BOWL
$12.95 per person
Includes shoes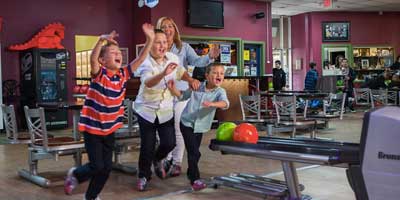 9am - 12pm
ALL YOU CAN BOWL
$7 per person
Includes shoes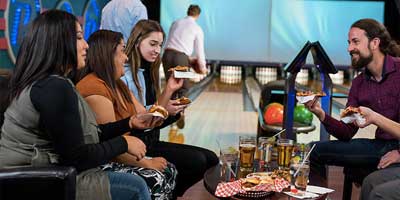 12pm - 10pm
DAYTIME + EVENING RATE
$25 per lane/per hour
$4 per pair of shoes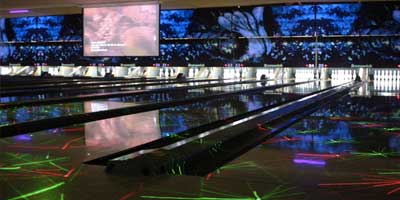 10pm - 1am
ROCKIN' BOWL
$12.95 per person
Includes shoes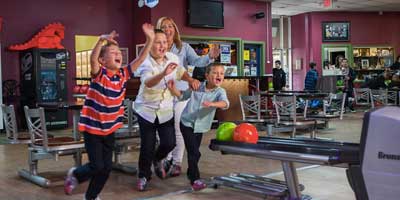 9am - 12pm
ALL YOU CAN BOWL
$6 per person
Includes shoes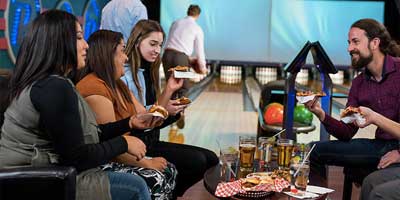 12pm - 9pm
DAYTIME + EVENING RATE
$25 per lane/per hour
$4 per pair of shoes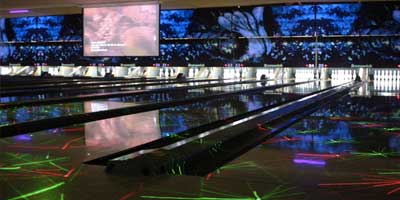 9pm - 11pm
ROCKIN' BOWL
$10 per person
Includes shoes
Up to 5 people per lane | Bowling shoes must be worn by all participating in bowling on the lanes | All prices are plus tax |
Lanes are subject to availability | Coupons and Family Fun Pack are not valid during Rockin' Bowl.
Family Fun Pack
Upgrade your traditional night out with our group package:
2 hours of bowling
Up to 5 pairs of shoes
14" one-topping pizza (upsize to XL for $5)
Available weekdays from 9AM – 6PM for $59.95
All other times are $69.95
★★★★★
The outside of the building is very dated but don't let that stop you! Inside is so nice! The seating areas around the lanes are comfortable and well done and the whole place is very clean. We only had the pizza that came with our package...it was fine but the other food from the cafe looked great with lots of options. All the staff we encountered were so friendly! We will be back!