Strikers Bumper Buddies
For kids aged 3-6, bumper bowling is all about building a love for the sport and not focused on competition. It is played on a regular lane, but the gutters are protected by rails to keep the ball in play. Kids will also learn the fundamentals of bowling from our coaching assistants. 
Saturdays 10:00 am
$7.00 per week includes 3 games and shoes
Start your child bowling on any Saturday
Great for young children to learn the game of bowling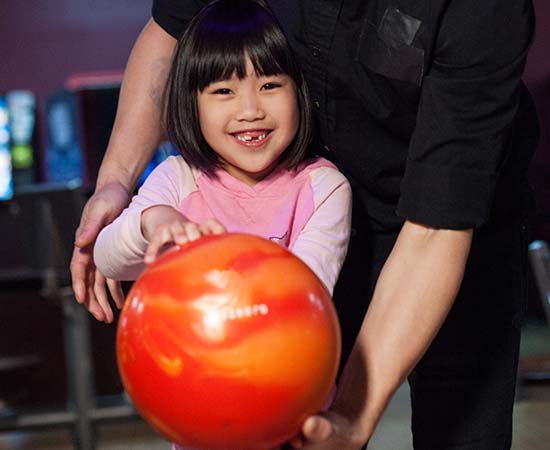 Strikers Rollers
For kids aged 6 and up, Strikers Rollers is a league with three levels where bowlers are grouped with other bowlers based on similar experience levels. We provide coaching assistance for all participating bowlers. 
Saturdays at 10:00am
$7.00 Per Week (includes 3 games)
Beginners: Bowlers are instructed in the fundamentals of bowling by Qualified Coaching Staff Members.
Intermediate: Includes bowlers who have been involved with bowling before but will benefit from additional basic coaching skills.
Advanced: Experienced bowlers. This level will be geared toward team building to learn to bowl with others and no longer as an individual.
Youth Scholarship League
For the more experienced youth bowler! This is a sanctioned youth league scratch Head-to-Head competition. Are you ready for some fun competition? Ready to meet new people and have fun while doing it?