Live the League Life
League bowling is a membership to life-long friendships, social engagement, and friendly competition in a place that feels like home.
We are confident in our decision to safely resume league play at Strikers for the fall. We are exceeding the CDC guidelines for cleaning/sanitizing, physical distancing measures, and ongoing preparedness with a team that is trained and devoted to ensuring your safety. We will continue to earn your trust with each visit, and look forward to welcoming you back into our center.
For more information on our leagues, please call us at (954) 749-1400 and ask for Deb or Karen (they're our in-house league experts)!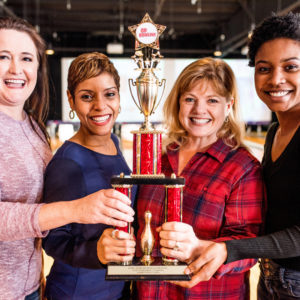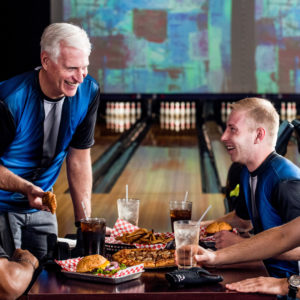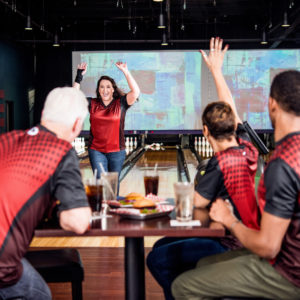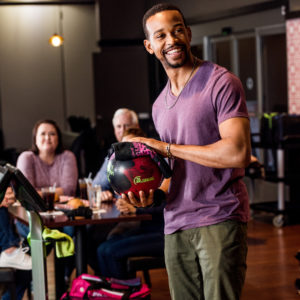 | DAY | TIME | LEAGUE NAME | WEEKS | BEGINS | PRICE (WEEKLY) |
| --- | --- | --- | --- | --- | --- |
| MONDAY | 12:10 PM | SOCIAL CLUB | TBD | TBD | $7.50 |
| MONDAY | 6:30 PM | ALL STAR PROGRESSIVE | 37 | AUG 31 | $11.50 |
| TUESDAY | 12:10 PM | RETIRED ROLLERS | TBD | TBD | $7.50 |
| WEDNESDAY | 12:10 PM | SENIOR CENTER | TBD | TBD | $7.50 |
| WEDNESDAY | 6:30 PM | NFL PROGRESSIVE | 37 | AUG 26 | $11.50 |
| THURSDAY | 12:10 PM | COFFEE BOWL | TBD | TBD | $7.50 |
| THURSDAY | 12:10 PM | LINDA SURLOFF LEAGUE | TBD | TBD | $7.50 |
| THURSDAY | 6:30 PM | PINKNOCKERS TRIOS | 37 | AUG 20 | $11.50 |
| FRIDAY | 12:10 PM | SUNRISE LAKES IV | TBD | TBD | $7.50 |
| FRIDAY | 12:10 PM | KING'S POINT | TBD | TBD | $7.50 |
| FRIDAY | 6:50 PM | FRIDAY ALL STARS | TBD | TBD | $7.50 |
| SATURDAY | 10:10 AM | SATURDAY YOUTH ALL STARS | TBD | TBD | $10 |